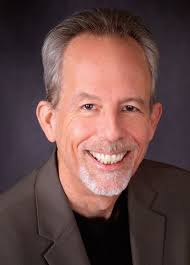 Gary Jinks
Gary is President of GLJ Group and Founder/Managing Director of South Valley Angels. Gary has created and launched innovation his entire career, from corporate R&D to startups. Gary started GLJ Group in 2015 developing technology, strategic direction and proposals for corporate; capturing over $300M. In 2010 Gary shifted complete focus to the startup community. Gary has provided direction and guidance for hundreds of startups, worked with and built innovation ecosystems around the world, including the first Corporate Innovation Center in Saudi Arabia, InspireU. Before this Gary spent 20-years developing military vehicles, managing million-dollar budgets and high value teams.

About Draper University
Draper University's mission is to inspire people and accelerate ideas by igniting the entrepreneurial spirit globally. They have 900+ alumni who have launched their own startups, raised $220+M in venture funding and who work with leading technology companies to foster innovation.

Tim Draper, legendary Silicon Valley venture capitalist founded Draper University in 2012 with a vision and belief that in order to change the world we have to change education.

Draper University aims to teach entrepreneurship globally in an entirely new way. Through hands-on training, an innovative curriculum and thought leadership Tim Draper brings together young entrepreneurs, startup founders, executives and investors all under one roof. Tim Draper has deep roots in entrepreneurship and venture capital with a rich background that started by founding Draper Associates in 1985.