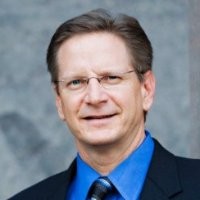 Michael Hool, Founding Partner, Hool Coury Law, PLC
Michael Hool is a founding Partner, Hool Coury Law, PLC.Michael works with select companies as an advisor, legal counsel and periodically serves in executive and board capacities. Michael's practice is focused primarily on corporate and commercial representation, securities, finance and venture capital, mergers and acquisitions, corporate governance matters, and all aspects of counseling emerging companies. Michael acts as general counsel to private equity funds, high net-worth investors and emerging companies. Michael represents or advises accelerators, incubators, and has formed angel investment groups. Michael is active as an investor in a growing portfolio of emerging companies.

About Draper University
Draper University's mission is to inspire people and accelerate ideas by igniting the entrepreneurial spirit globally. They have 900+ alumni who have launched their own startups, raised $220+M in venture funding and who work with leading technology companies to foster innovation.

Tim Draper, legendary Silicon Valley venture capitalist founded Draper University in 2012 with a vision and belief that in order to change the world we have to change education.

Draper University aims to teach entrepreneurship globally in an entirely new way. Through hands-on training, an innovative curriculum and thought leadership Tim Draper brings together young entrepreneurs, startup founders, executives and investors all under one roof. Tim Draper has deep roots in entrepreneurship and venture capital with a rich background that started by founding Draper Associates in 1985.