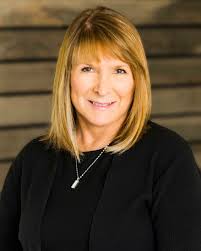 Heidi Roizen
Heidi is a partner with leading venture capital firm Threshold Ventures and serves as a board director for privately-held portfolio companies Planet, Zoox, Memphis Meats and Polarr. Heidi is also a member of the boards of directors of DMGT, listed on the London Stock Exchange, and Invitation Homes, listed on the NYSE. She also co-leads the Threshold Venture Fellows program in the Engineering Department at Stanford University and serves on the Advisory Council of Stanford's Institute for Human-Centered Artificial Intelligence In 2018, Heidi was named the "Financial Woman of the Year" by the Financial Women of San Francisco.

About Draper University
Draper University's mission is to inspire people and accelerate ideas by igniting the entrepreneurial spirit globally. They have 900+ alumni who have launched their own startups, raised $220+M in venture funding and who work with leading technology companies to foster innovation.

Tim Draper, legendary Silicon Valley venture capitalist founded Draper University in 2012 with a vision and belief that in order to change the world we have to change education.

Draper University aims to teach entrepreneurship globally in an entirely new way. Through hands-on training, an innovative curriculum and thought leadership Tim Draper brings together young entrepreneurs, startup founders, executives and investors all under one roof. Tim Draper has deep roots in entrepreneurship and venture capital with a rich background that started by founding Draper Associates in 1985.